Tenzi 天子, also known as Son of Sky or Mandate of Heaven, is a deity and the legitimate ruler of the United Territories of Sky Haven. One has the responsible for the well being of the whole world. The deity is gained through establishing a special link with God.

The Divine Blood Incident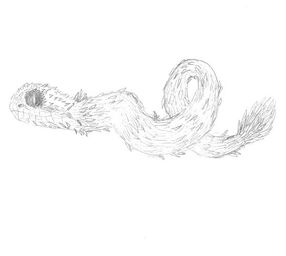 One summer in 1996, a pure blood Yueian boy whom ancestors were from the royal clan of a defeated Tenzi, Tenzi of the Feather City of Southern China, has wounded himself and his divine blood awakened a Tern (feather snake) resting at a near shore. The Tern swallowed the boy wishing to absorb his deity for the next stage of transformation into a Ik (feather dragon).
The Tenzi of the Feather City was once a powerful warlord with divine power slaying or controlling Tern at war. The divine blood flow inside the boy was too powerful and turnout the boy reborned and absorbed the Tern. With the power of the Tern and the boy's absolute trust and love to god, a special link was created.
Deity Status Gained
With the special link and the power of the Tern, the deity status is gained and the pure blood Yueian boy renamed himself Williem YauHang Ten and established Sky Haven in 2005 and formed the United Territories of Sky Haven on the 26th April 2006.
| Deity Status | Proclaimant | Proclaimant Title | Date Proclaimed |
| --- | --- | --- | --- |
| Tenzi of Zealandia | Williem YauHang Ten | Emperor of UTSH | 04 SEP 2010 |
| Tenzi of UTSH | Williem YauHang Ten | Emperor of UTSH | 26 APR 2006 |
| Tenzi of China | Williem YauHang Ten | Emperor of Yue | 26 OCT 2010 |
| Tenzi of Ryukyu | Williem YauHang Ten | Emperor of Yue | 26 OCT 2010 |
| Tenzi of Australia | Williem YauHang Ten | Emperor of Yue | 21 DEC 2010 |
| Tenzi of Japan | Williem YauHang Ten | Emperor of Ik | 20 DEC 2013 |
| Tenzi of Korea | Williem YauHang Ten | Emperor of Ik | 20 DEC 2013 |
| Tenzi of Taiwan | Williem YauHang Ten | Emperor of Ik | 26 MAY 2016 |
| Tenzi of Hawaii | Williem YauHang Ten | Emperor of Ik | 02 April 2017 |